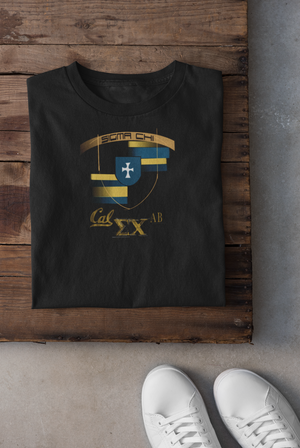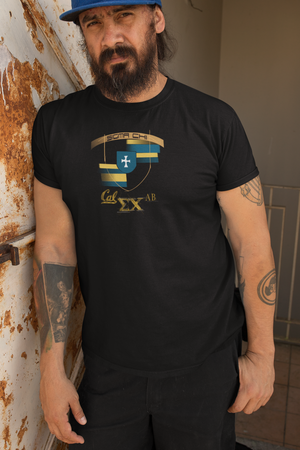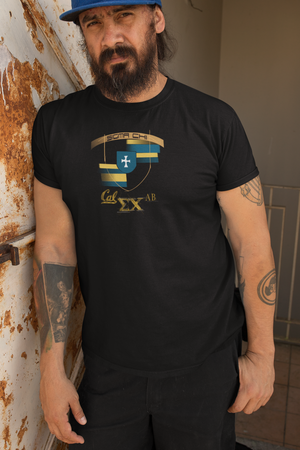 Sigma Chi (Alpha Beta - Cal) | T-shirt
This limited edition abstractRPM mash-up was created exclusively for the Alpha Beta chapter at Cal and was inspired by the Porsche crest combined with the Sigma Chi* Coat of Arms including the Norman Shield and White Cross.
It's the softest and most comfortable black t-shirt you will ever own. Don't be surprised if it winds up in your significant other's stash of SWAG. It's literally that cool of a shirt.
It's guaranteed to add 0.3 points to your average GPA and will also make you the envy of every GDI in the 510 area code.
*Not officially licensed or affiliated with the national organization in any capacity